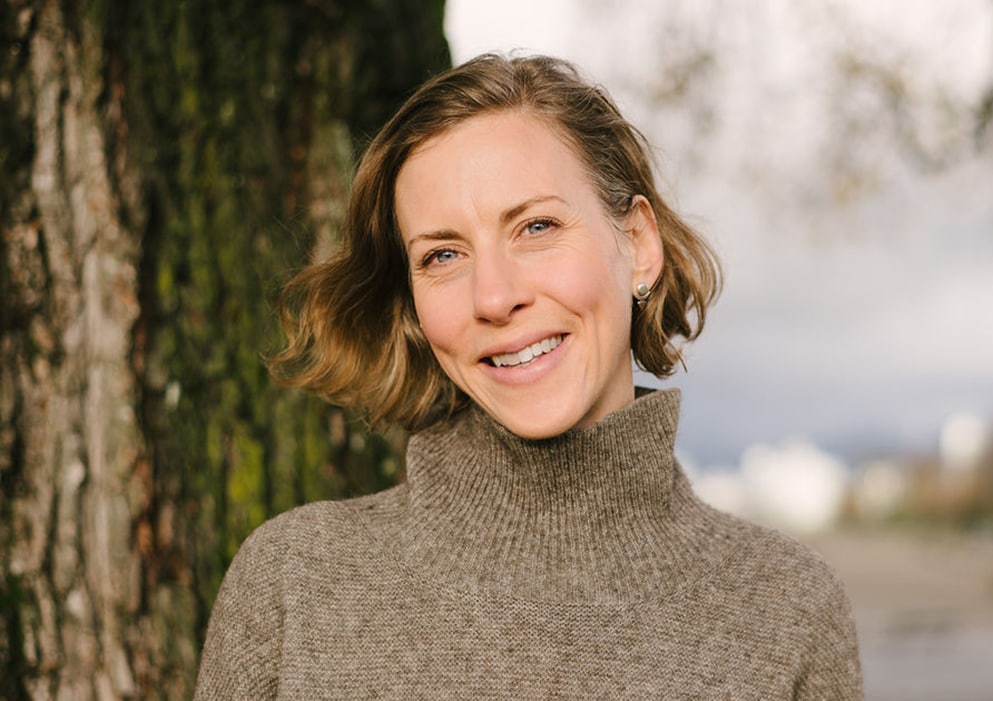 Hi there, you. Yes, you : ) Welcome to ARC. You made it. Knowing that things aren't right, that you are unhappy, that you want things to be different, is one thing. But going out into the world to find the help you need, is another. Which is probably why you're here reading this. So, congratulations, brave human, you've just taken a huge first step. Will working with me be the help you need? Well, that's something only you can decide.
So, first things first. Let's get acquainted: my name is Kristen Rattray and I'm a Registered Clinical Counsellor (RCC) with a Masters in Counselling Psychology (MEd) from University of British Columbia (UBC). But oddly enough, my life has not always been about counselling. In fact, my life used to be all about the arts. Starting in my hometown in Newfoundland and continuing with my theatre degree from Ryerson University in Toronto, I channeled my creativity through my work with theatre companies and designers.
At the time it seemed clear to me that my life was going to be dedicated to the arts. Then, some people in my life started encountering mental health difficulties, and I found myself supporting, and walking alongside them. I realized that giving these people the support they needed was more meaningful to me than the all the creative work put together. And just like that, my life took on whole new direction. This lead me to volunteering, and then to Vancouver, where I have worked in mental health for over a decade, starting with community mental health in Vancouver's Downtown Eastside. More recently, I have provided clinical counselling services at the New Westminster UBC Counselling Centre and Douglas College, where I also I developed and facilitated groups, workshops, and psycho-educational lectures around mental health, personal development and wellness.
So, what can you expect from a counselling session with me? Well, we can only make headway with the concerns you bring to the counselling room when you know you can trust me. So, while we get to know each other and the reason/s you're seeking help, I will make every effort to create a place where you feel safe, accepted and understood. From there, we can work together towards exploring yourself, and your issues, while accessing your insight and inner wisdom.
My approach to counselling is person-centered and strength-based, which means I will meet you where you're at, listen to you without judgment, and look for your strengths. Depending on your needs, I will also use different approaches, including: Emotion Focused Therapy (EFT), Gestalt Therapy, Accelerated Experiential Dynamic Psychotherapy (AEDP), Mindfulness, Cognitive Behavioural Therapy (CBT), and Compassion Focused Therapy (CFT).
I have helped clients work through many different issues, including:
Depression
Anxiety
Stress Management
Trauma
Relationship Challenges
Self-Esteem
Grief/ Loss
If you think we would be a good fit, please don't hesitate to contact me using the form below. I look forward to hearing from you.
Kristen is available for sessions throughout this time. Please use the form below to request a consultation or session.
Contact Kristen
Submit your request below and I will be in touch shortly.