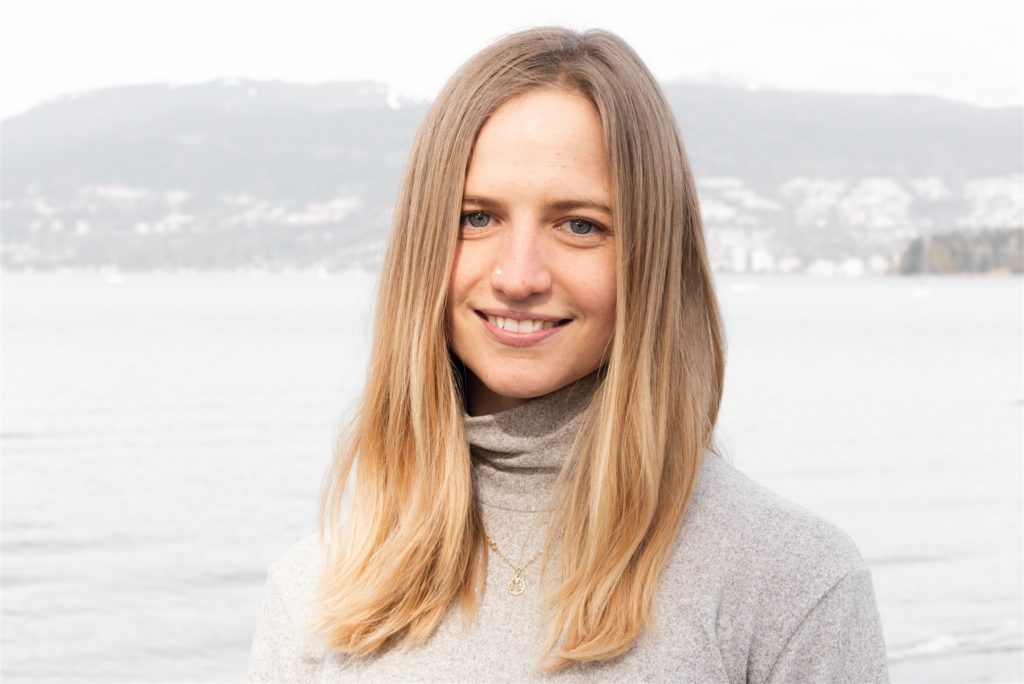 Welcome. Whether you have tried therapy before, or are just beginning to wonder how it may be helpful, I'm glad you've found your way here.
My name is Elise – I was born and raised in Ontario where I studied psychology and neuroscience at University of Guelph, and obtained a Master's in Social Work (MSW) from University of Toronto. I am currently a Registered Social Worker (RSW) in good standing with BCCSW.
Life is full of ups and downs, and I have a passion for supporting folks through times of challenge, change, and loss. I know that with support we can emerge from difficult chapters with deeper self-awareness, and rediscovered resilience.
Through my own journey with anxiety, I've been drawn to approaches that support healing both the mind and the body. My interest in how the body stores experiences and stress has led me to study yoga and incorporate body-based approaches in therapy.  Self-compassion and mindfulness are also part of my regular practice, and I explore with clients how these practices can be woven into their journey.
I believe healing takes place in safe relationships. As such, I care deeply about creating a space that provides you with the safety needed for self-exploration and trying new things. In my work I draw from Acceptance & Commitment Therapy (ACT), Solution-Focused Therapy, Person-Centered Therapy, Internal Family Systems (IFS), and neurobiology. My approach is deeply trauma-informed, attachment-based, and rooted in anti-oppressive practice.
I can support you with issues related to:
Anxiety
Depression
Grief & loss
Anger
Parenting
Peri-natal/ postpartum
Life transitions
Work issues & burnout
I also have extensive experience working with women, and soon-to-be mothers and caregivers. As a life-long learner I am committed to ongoing professional development, allowing me to be deeply present during sessions, and equipped with the knowledge and skills to support you.
When I'm not working you can find me in nature, usually sitting down with a good book, donut, or both. I also love road trips (the longer the better!) and I am a keen traveller. One of my favorite trips so far has been Nepal, where I had the incredible experience of trekking the Annapurna Circuit in the Himalayas.
I invite you to reach out so we can take the next step together, and discuss how therapy may be helpful to you. I look forward to supporting you.
Elise is available for sessions throughout this time. Please visit our online calendar to book your first session, or start with a free consultation.
Contact Elise
Submit your question below and I will be in touch shortly.