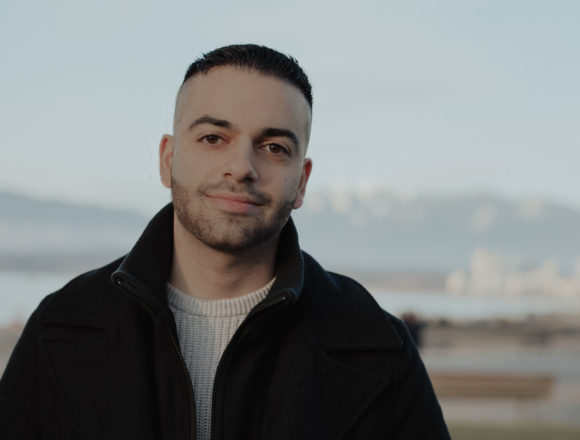 Welcome to ARC. My name is Aiden and I'm a Registered Clinical Counsellor (RCC) and Canadian Certified Counsellor (CCC). I hold a Master's in Counselling Psychology (MCP) from Adler University, a Bachelor of Arts (BA) in Psychology from University of Alberta, and post-graduate training in psychological assessment from Concordia University of Edmonton. I am a member in good standing with the British Columbia Association of Clinical Counsellors (BCACC), the Canadian Counselling & Psychotherapy Association (CCPA), and a full member of the Canadian Psychological Association (CPA).
In my time as a therapist I have had the honour of helping people find relief from a variety of difficulties, including anxiety/stress related issues (generalized anxiety, social anxiety, panic disorder), mood-related issues (depression, dysthymia/ PDD), and issues related to relationships and intimacy. I have found that although people may often seek help for similar symptoms (e.g. low mood, panic), the root cause of these symptoms varies for everyone, and can be related to anything from the current relationship/work stress, to early childhood neglect.
In my clinical work, I draw on a variety of therapeutic approaches such as Adlerian Therapy, Existential Psychotherapy, Emotion-Focused Therapy (EFT), and Cognitive Behavioural Therapy (CBT). By applying principles of these approaches with you in a collaborative manner, I am able to target painful and limiting thoughts, emotions, and behaviours, as well as any physical symptoms you may be experiencing, such as headaches or muscle tension. I strongly believe in integrating various therapeutic perspectives as I appreciate that you are unique and "one size does not fit all."
In addition to anxiety and mood issues, I can also help you with:
Relationship Concerns
Low Self-Esteem/ Confidence
Lack of Assertiveness
Trust/ Intimacy Issues
Lack of Meaning/ Purpose
Grief and Loss
Childhood Abuse (physical, emotional, sexual)
Communication Problems
Professional Burnout
Personal Growth
As I have overcome generalized and social anxiety myself, I can relate to the pain and hardship of living with anxiety and depression. I am proud to say that my experiences have helped me grow both personally and professionally, and I am transparent about the role therapy has played in transforming my own life.  I can also relate to how nerve-wracking it can be to take the initial step of seeking help. As a result, I make it my priority to do everything I can to reduce your concerns around the counselling process itself. It is truly my privilege to guide and support you through this healing process.
Furthermore, I am a fully certified Alpha-Stim practitioner, and I incorporate the Alpha-Stim AID device with my clients who choose to add it to their therapy sessions for anxiety and depression. To read more about the clinically proven Alpha-Stim medical device, please visit our SERVICES page.
I invite you to email me at aiden@arccounselling.ca so that we can discuss the next steps in your journey towards healing, growth, and self-discovery.
I look forwarding to meeting you.
Aiden is available for evening sessions on Sundays and Mondays, and afternoon/ evening sessions on Tuesdays and Wednesdays. Please use the form below to schedule a consultation.
Contact Aiden
Submit your question or concern and I will be in touch shortly. Thank you!